First of all, we all have been in between a boring party, once at least. Where the two words 'dumb charades' feels like honey in the ear. Because we all love this game that we have been playing since our childhoods. However, it will never become boring. Anyhow, no matter if you are a 10 year old who does not like going to school. Or 30 years old who wants to go back to his school days. Dumb charades are something so nostalgic that will bring all of us back to our school days.
A game that we started playing in our school days and still are a fan of it. Of course we all try our best to win in dumb charades. But it is more fun to watch people making different weird gestures. And try to make their group understand the movie name than winning the game.
Anyhow, we all have done some weird gestures to enact a movie name in front of our group. The intensity is even higher after a few drinks. Yeah, I know we all do weird stuff after getting high on booze. But it's better to do weird stuff while you're playing a game like dumb charades. It might be a house party or a party with your office colleagues in every setting it fits so well. Even with a group of friends with whom you used to play dumb charades in school or college. Last of all, doing the same will bring back all the nostalgic memories.
However, if your group plays dumb charades a lot. And you are out of unique movie names that will be hard to guess. Or a movie name that will be hard to enact. Something like Allah meherbaan to gadha pehalwan, or andheri raat mein diya tere haath mein. Don't these names seem impossible to guess?
So if you are a sucker for Bollywood movies in this article you will find many weird yet funny Bollywood movie names. That you might have not heard before. But they are legitimate movies.
Aanyhow every year the number of movies Bollywood produce is very high. That most of us do not come across most of the movies. So this article will help you to catch up on such movies. You might even find some weirdest movie titles you ever came across. Who knows you might even end up watching some of the movies and find a hidden gem.
So here is a list of the funniest and weirdest Bollywood movie names to make you a pro in dumb charades.
50 movie names that are hard to crack
1. Mujhe Meri Biwi se Bachao (2001)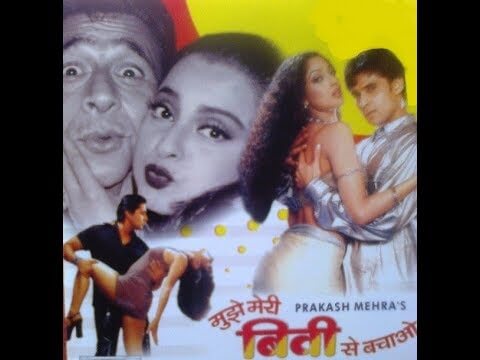 Review: this was released back in '01 without much fanfare and any big cast to boast, Rekha gone old, and Nasrudin not any bigwig. I really enjoy his style, be it anything and he comes too good, leaving aside shaking a leg eh! lol. Cranky Nass at his best believes you. Arshad Warsi is a totally underrated comedian. Watch his other movies to witness.
2. Udhar ka Sindhur (1976)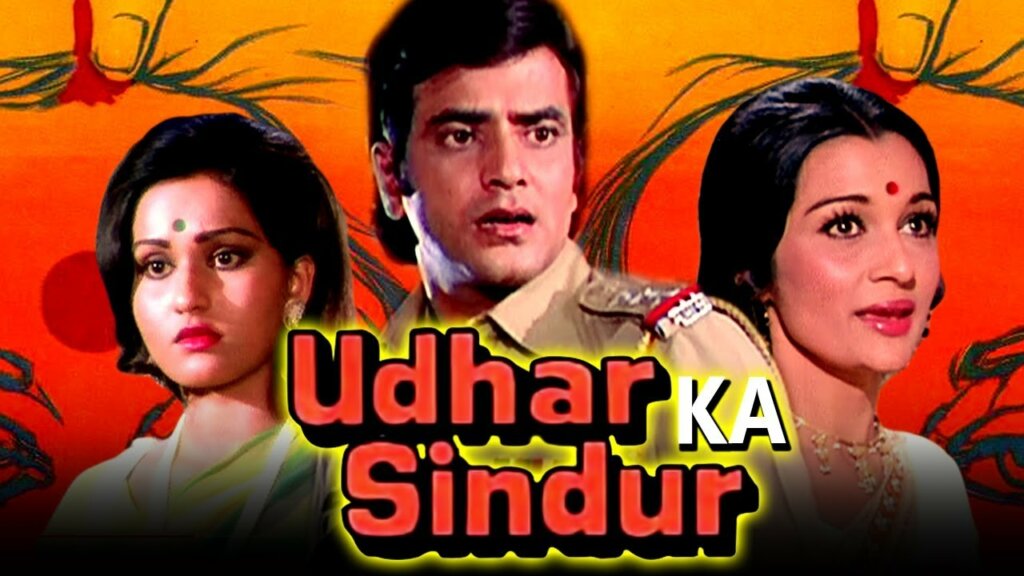 Review: DIRECTION This movie is a tear jerker and the ladies would like it more. Acting is good, Asha Parekh plays the blind girls role very well.
SONGS / MUSIC The songs in the movie are plain. The first song I remember is because of "dharati ke lal"'s mention in the song. Sung by my favorite Mukesh.
3. Golmaal- Fun Unlimited (2006)
Review:Story is very typical four usual young/handsome, doing some con and end up in funny situations all the way…….Since matrix it most of action now done with multiple cameras and strings (actually in hong Kong movies doing for years…..) a lot of use of green screen, editing was excellent, couple of times felt wires/strings shows when they lift Ajey……..
4. Saas, Bahu Aur Sensex (2008)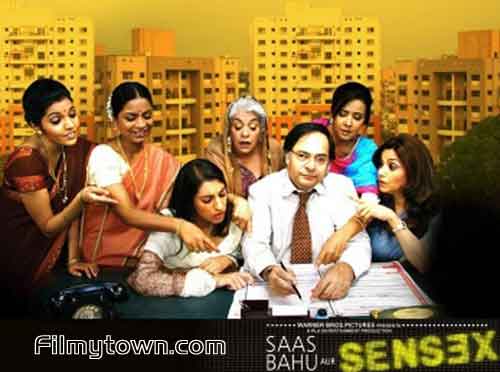 Review: I went to see the film knowing nothing about the cast or story and was pleasantly surprised to find a witty film on Saas bahu soaps which my family is addicted to and the sensex of which i know little of. The characters in the film reminded me of all the auntiji's I know. Very endearing and real film. Farookh Shiekh returns after a long break and is a riot, Kirron Kher and her saris are very beautiful, the rest of the cast seems new but very interesting. The story runs as a mother and daughter move to a new place, New Bombay.
5. Jaane Bhi Do yaaro (1983)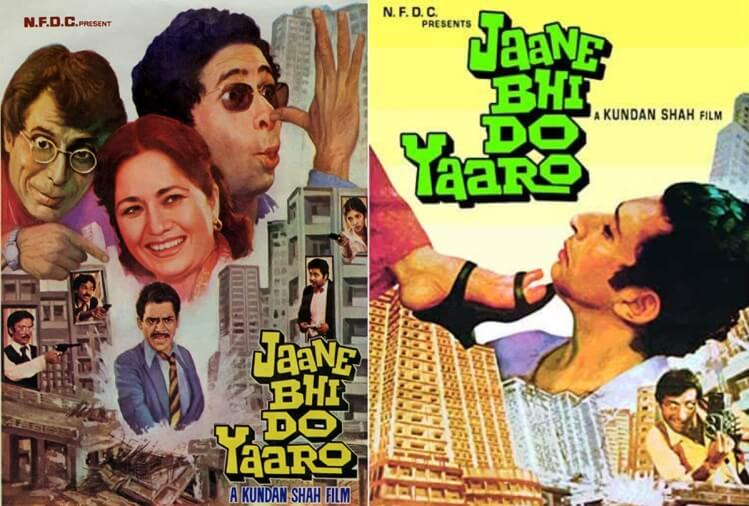 Review: Rib-tickling, side-splitting .. but also cynical, intelligent, and very, very dark. Comedy as it should be and so very rarely is. Corrupt politicians in cahoots with thieving contractors, their scheming rivals and their inept secretaries … add two bumbling, idealistic, naive young photographers in the 'right' place at the 'right' time ….. throw 'em all together and all hell breaks loose, and boy is it hilarious!! I've seen this several times and never failed to collapse in helpless fits of laughter. Wonder why they don't make them like this anymore, and wish they did!
6. Albert Pinto Ko Gussa Kyoon Aata Hai (1980)
Review: Probably, the biggest contribution of this movie is the name "Albert Pinto". You would find references of this name in many other occasions, most of the times mockingly, often targeted towards a short-tempered man.
6. Andheri Raat Mein Diya Tere Haath Mein (1986)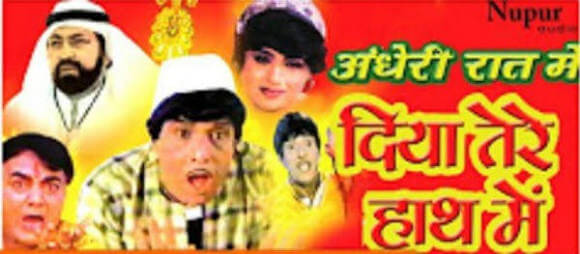 7. Zindagi Na Milegi Dobara (2011)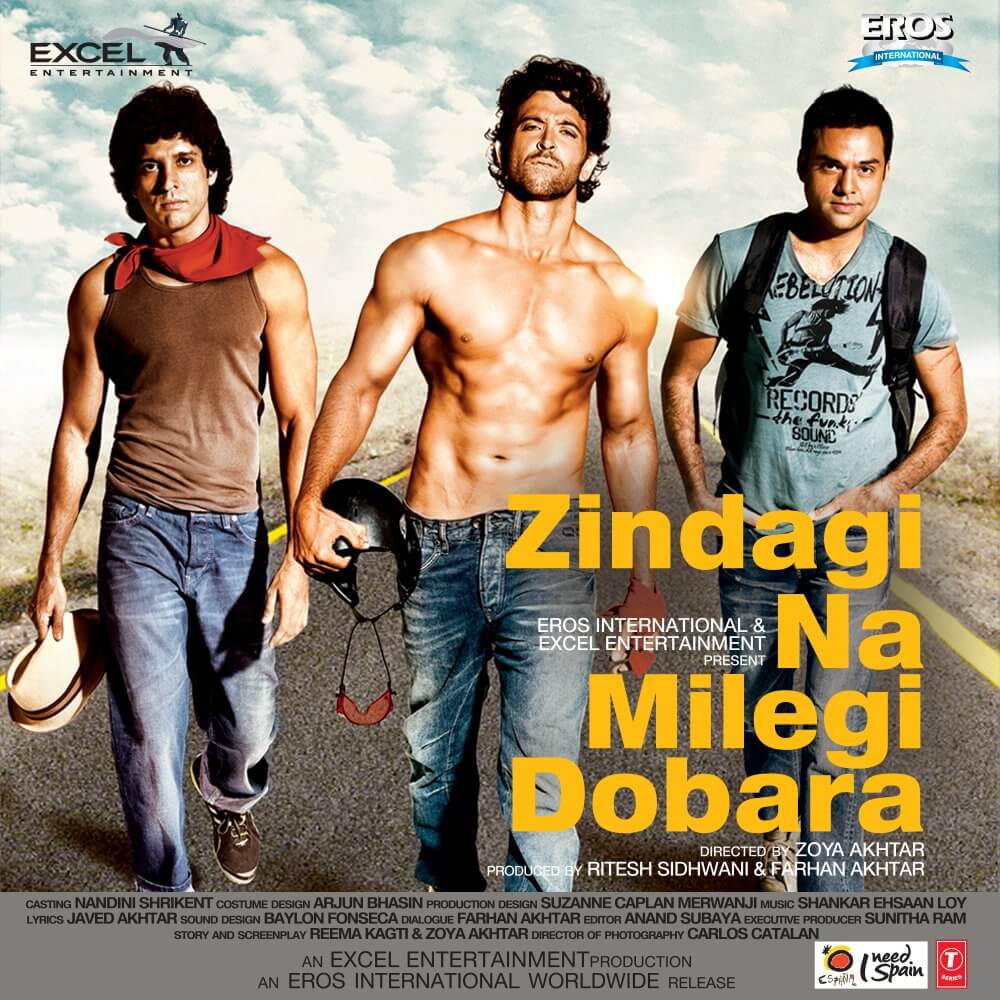 Review: No Farhan Akhtar movie has disappointed me – whether he stars in it or directs it. I am not claiming that he makes great movies – I am merely agreeing that his films are funny, intelligent and definitely entertaining.
8. jajantaram mamantaram (2003)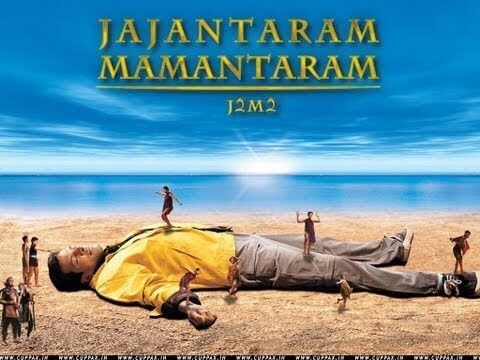 Review: They can't even copy a script brilliantly. Ridiculously stretched poor dialogs, poor music and background score. Javed joffrey and other's over acting and poor execution by director.
9. Chain Kulii Ki main Kulii (2007)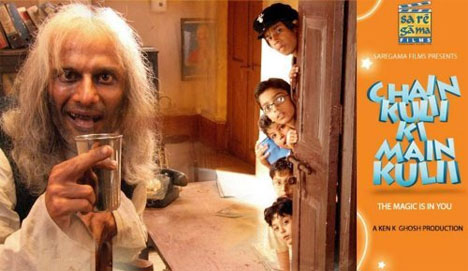 10. Khilona Bana Khalnayak (1995)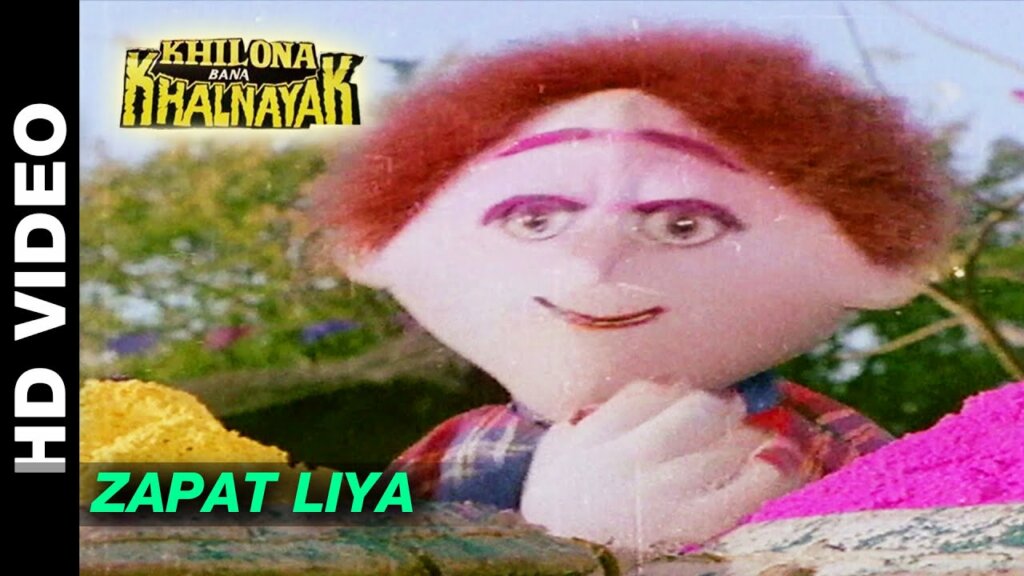 Stars: Kishori Ambiye, Laxmikant Berde, Ravindra Berde
Review: A must watch supernatural thriller. A milestone in marathi film industry.
11. Purani Haveli (1989)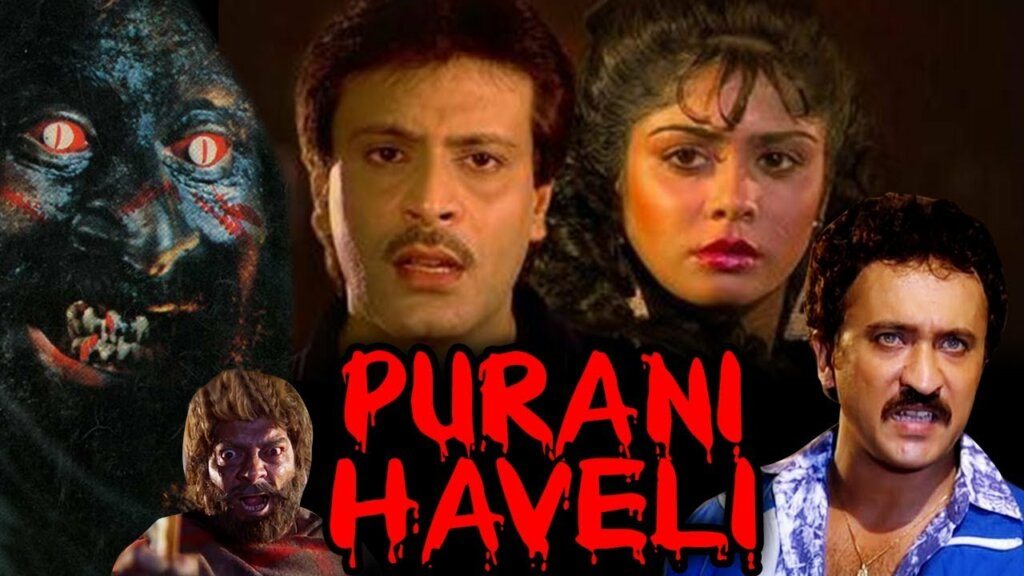 Stars: Deepak Parashar, Amita Nangia, Shubha
Review: Back in 1989, when it came out, I saw this movie in a theatre. The casting is great, and with Amita Nangia and his chum in the movie, Deepak Parashar looks pretty handsome – Satish Shah has also done a nice job. The creature is played by the infamous Manik Irani, regarded as "Billa" by most citizens (in the 1980s). At times, the movie is really eerie. The satire presented in a double function by Satish Shah is really nice as well.
12. Murde Ki Jaan Khatre Mein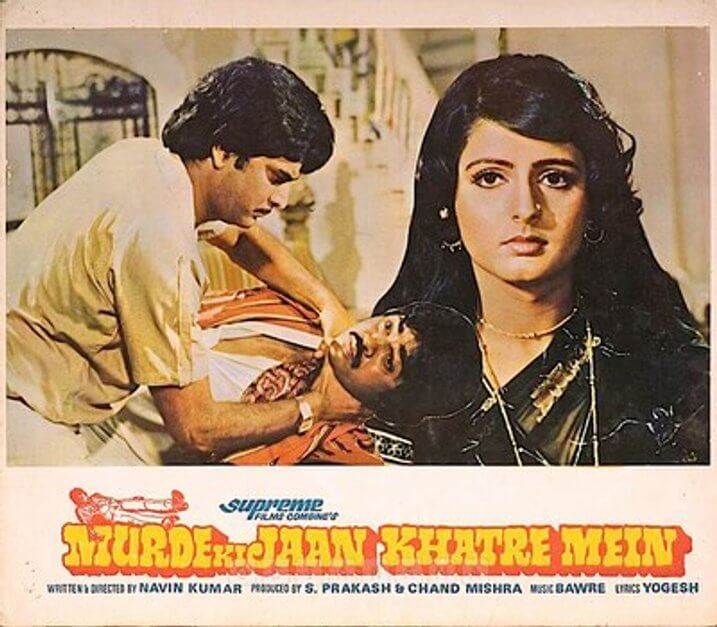 Stars:Kunal Kapoor, Roma Manik, Mehmood Jr.
13. Allah Meherban Toh Gadha Pahelwan (1997)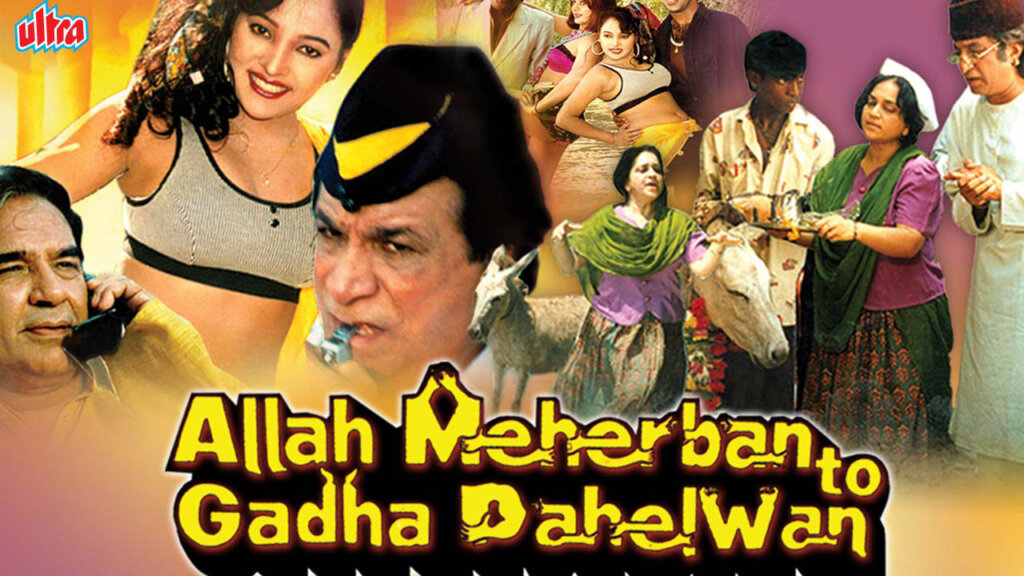 Stars: Zahid Ali, Shakti Kapoor, Kader Khan
14. Badhti Ka Naam Dadhi (1974)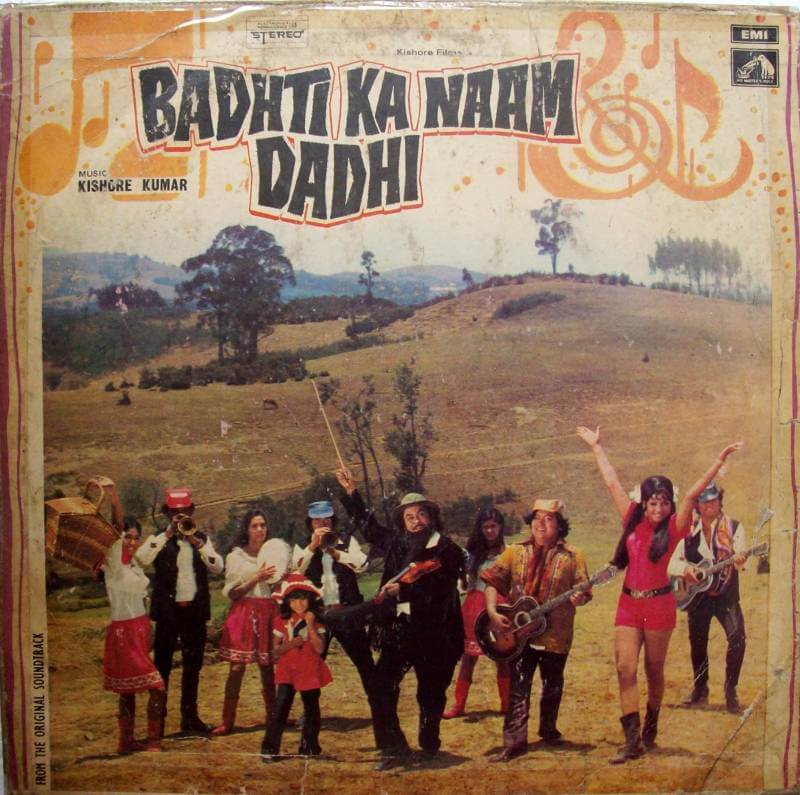 Stars: Kishore Kumar, I.S. Johar, Sheetal
15. Raja Rani Ko Chahiye Paseena (1978)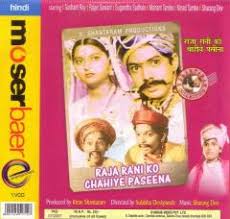 Stars:Siddharth, Durga, Jasraj
16. Don Muthu Swami (2008)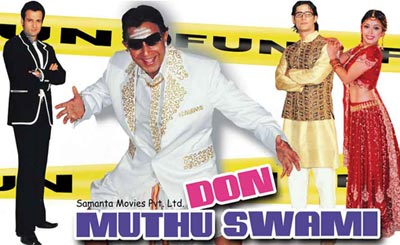 Stars: Mithun Chakraborty, Ali Asgar, Arun Bakshi
Review: 'Don Muthuswami' is a subject, which would've clicked all the way in the 80's and 90's, but in 2008 not sure. The film is a remake of the Stallone hit 'Oscar', but our real concern is that does the film entertain. To answer that simply – Mithun can never be doubted. The film is does entertain and the film is truly funny at times and the credit goes to 3-time National Award Winner. He is the life of the film and minus him the film would've fallen flat.
17. Ladki Sahyadri ki (1966)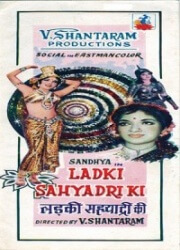 Stars:Shalini Abhyankar, Keshavrao Date, Vatsala Deshmukh
18. Dr. Kotnis Ki Amar kahani (1947)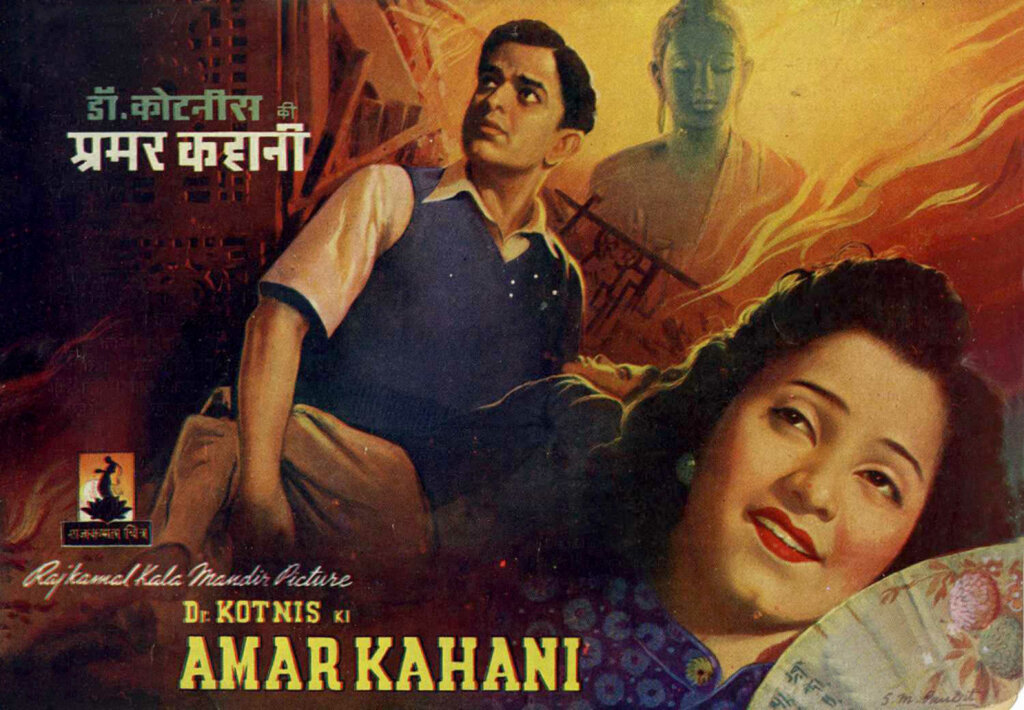 Review: Guo Qinglan Kotnis, the former wife of Dr. Dwarka Nath Kotnis, passed away at the age of 96 in Dalian, China, on 28 June 2012. In 1941, while he was on his medical mission to China while the Second World War was under way, she married the famed Indian physician. Both his joys and eventually his soul were traded for the sake of the injured mankind by this sacrificial doctor in 1942.
19. Mohan Joshi Hazir Ho (1984)
Stars: Bhisham Sahni, Dina Pathak, Mohan Gokhale
20. Sare Jahan Se Mehenga (2013)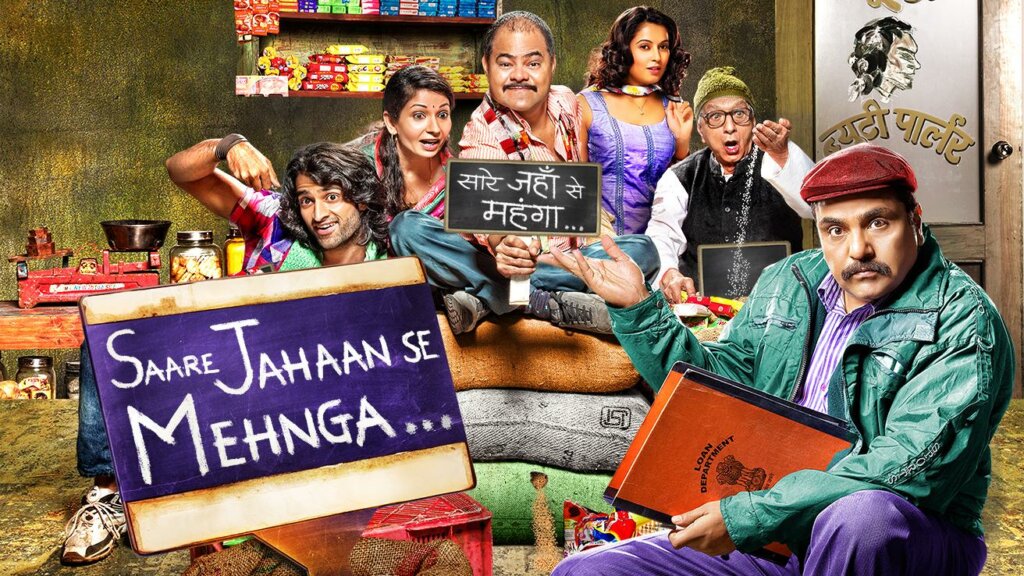 Stars: Annapoorna, V.M. Badola, Rampal Barsewal
Review: The film revolves around inflation and all of its implications that reach an average family without encouraging the audience to weigh on such a serious topic. To make it an entertaining movie, there was enough humour.
21. Shin Shinaki Boobla Boo (1952)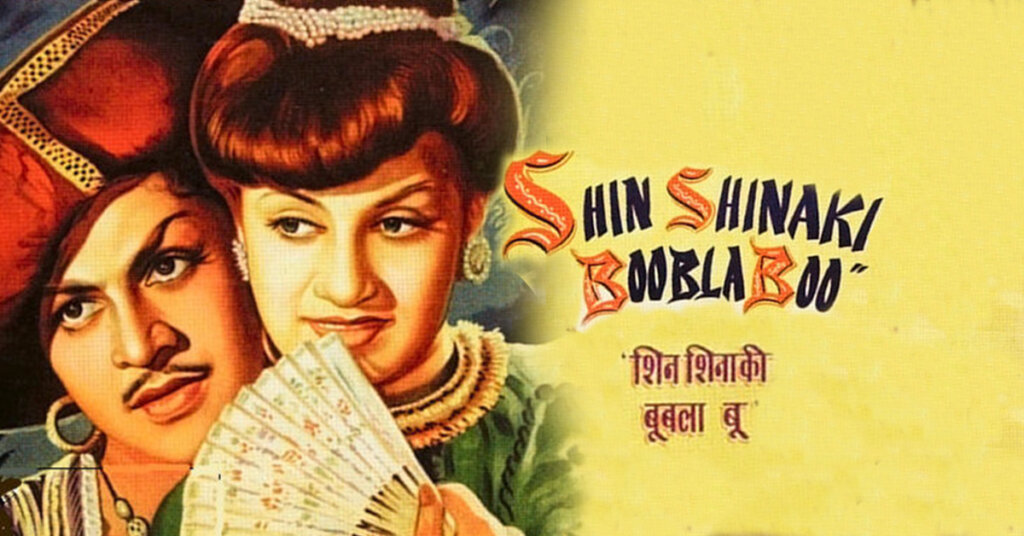 Stars: Sadhona Bose, Mehmood, Ranjan
22. Dilruba Tangewali (1987)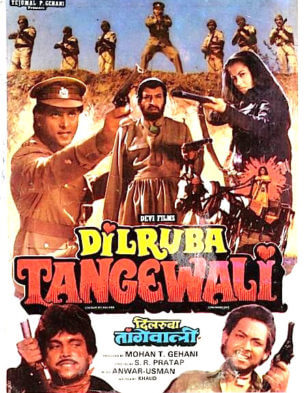 Stars: Hemant Birje, Deva, Krishna
23. Do Ladke Dono kadke (1979)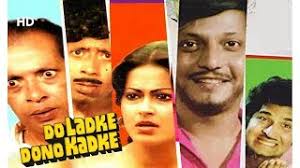 Stars: Navin Nischol, Amol Palekar, Moushumi Chatterjee
24. Bediyoon Ka Samooh (1991)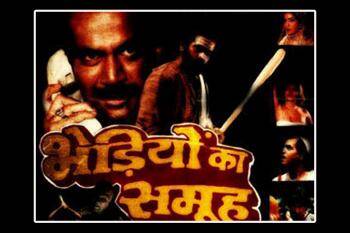 Stars: P.L. Ahuja, Praful Ambekar, Brahmachari
25. Mehandi Ban Gai Khoon (1991)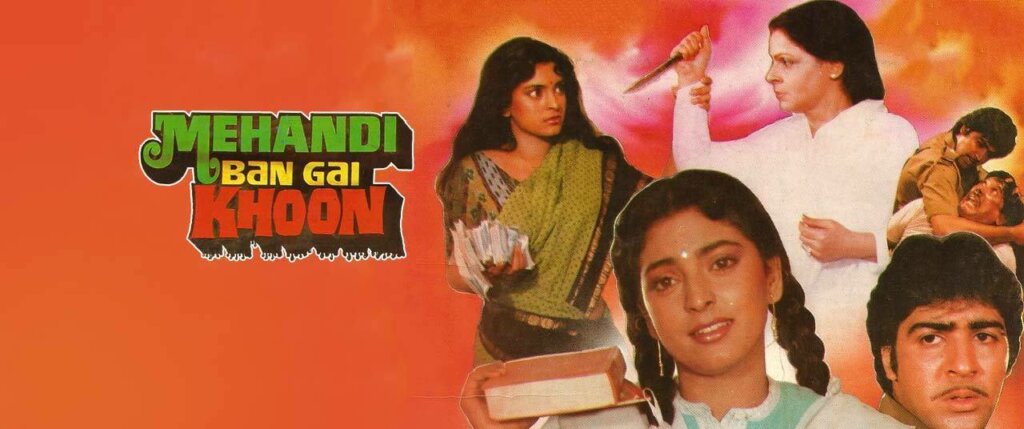 Stars: Birbal, Aashish Chanana, Juhi Chawla
26. Bandook Dahej Ke Seene Par (1989)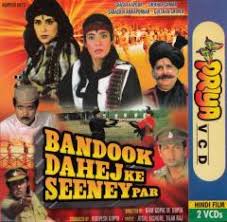 Stars: Sadashiv Amrapurkar, Sudhir Dalvi, Sonika Gill
27. Arvind Desai Ki Ajeeb Dastaan (1978)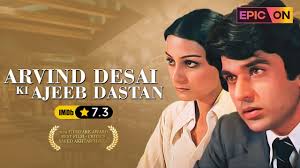 Stars: Dilip Dhawan, Anjali Paigankar, Shreeram Lagoo
28. Guru Suleiman Chela Pahalwan (1981)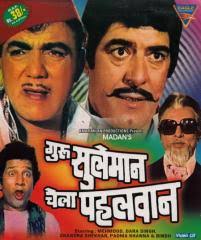 Stars: Dara Singh, Mehmood, Bindu
29. Hello! Hum Lallan Bol Rahe Hain (2010)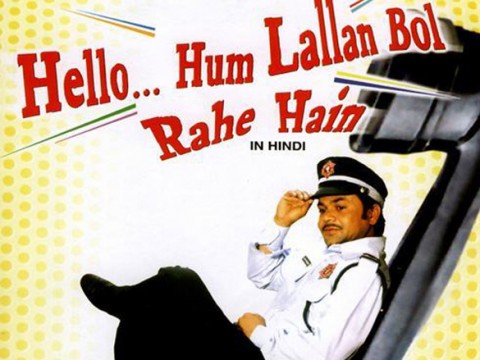 Stars: Rajpal Yadav, Preeti Mehra, Makarand Anaspure
Review: Boring, flat line story. Rajpal Yadav tries his best to display his serious side but fails. It is like watching a long drawn tv series episode. Dozed off a couple of times. Dialogues were bland at best. Sorry nothing noteworthy to comment on in this movie.
30. Droh kaal (1994)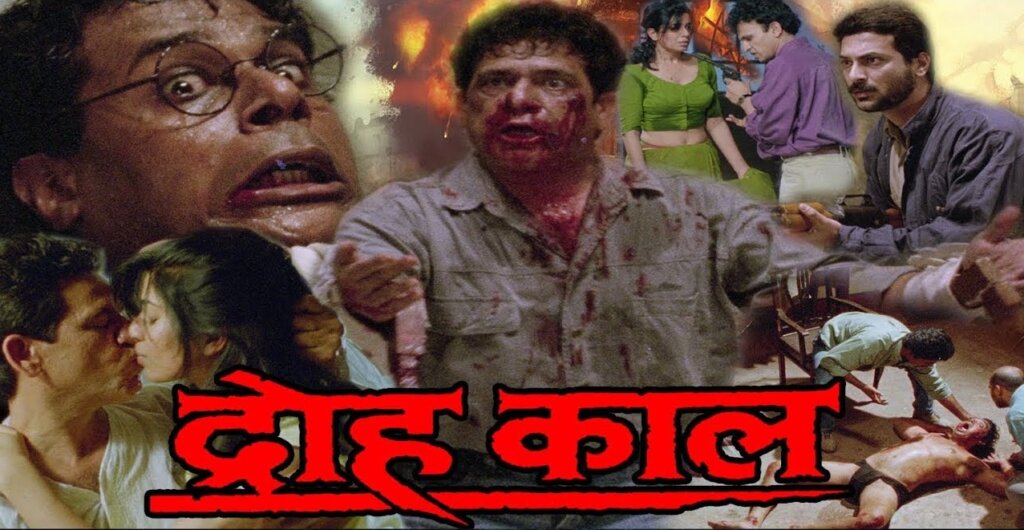 Stars: Om Puri, Naseeruddin Shah, Mita Vashisht
Review: This is one of the strongest Indian Police movies battling against terrorism. The film is true, Hard-Hitting and rather edgy. This film starred some of the Best actors and every role was fleshed out wonderfully. Ashish Vidyarthi as the antagonist was terrific.
31. Zulm-O-Sitam (1998)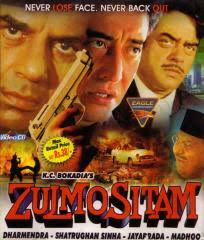 Stars: Dharmendra, Jaya Prada, Arjun Sarja
32. Via Darjeeling (2008)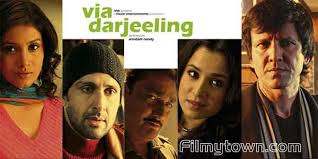 Stars: Kay Kay Menon, Sonali Kulkarni, Parvin Dabas
Review: Via Darjeeling is a kind of movie that says oh my Goodness!!! after seeing you. There was so a big opportunity for this movie and it should have been rendered so much stronger. There were brilliant actors, such as Kay Kay Menon, Rajat Kapoor, Sandhya Mridul, Sonali Kulkarni, and Vinay Pathak. You can't tell a bit more about this man. He is progressing with every film and he comes up with another successful one when you assume that this has to be his best performance. Sonali Kulkarni shows how successful she is as an actor.
33. Ghar Mein Ram Gali Mein Shyam (1988)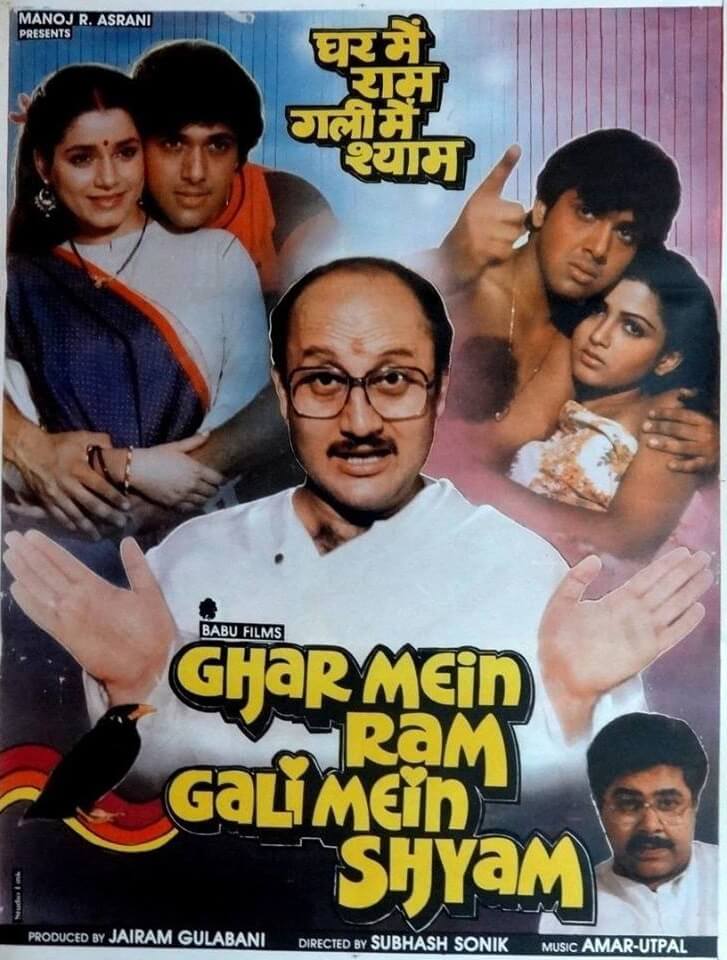 Stars: Beena Banerjee, Rita Bhaduri, Govinda
34. Gyarah Hazaar Ladkiyan (1962)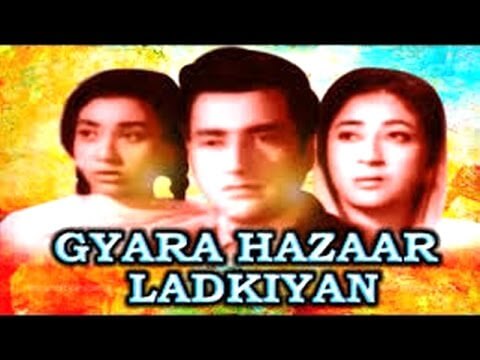 Stars: Mala Sinha, Bharat Bhushan, Helen
35. Sasti Dhulan Mahenga Dulha (1986)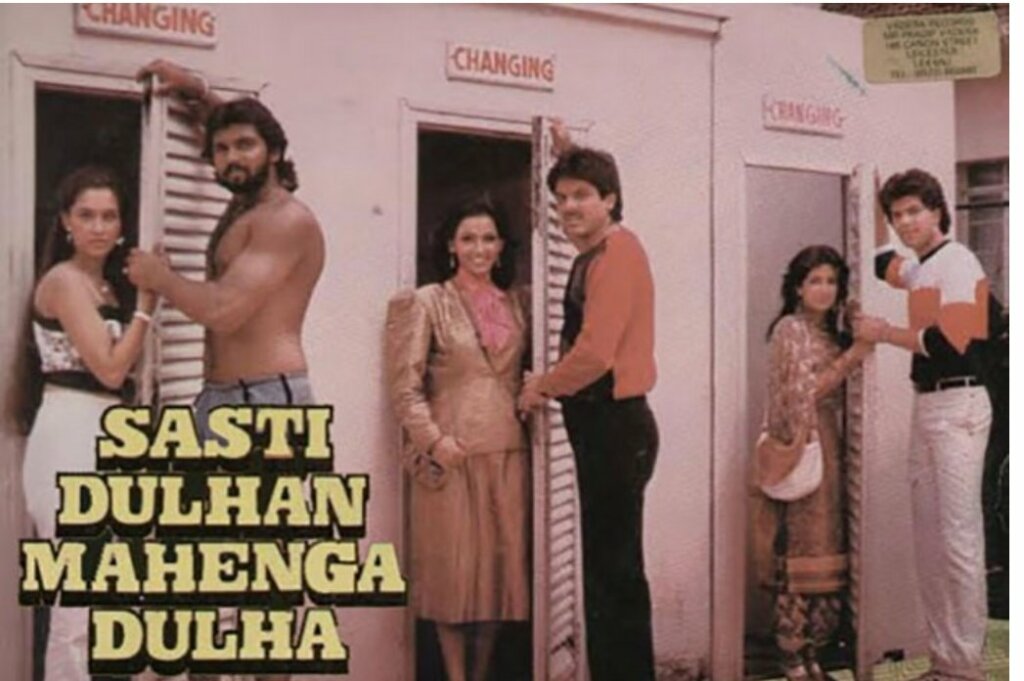 Stars: Mahesh Anand, Arun, Beena Banerjee
36. Lalli Ki shaadi ki ladoo Deewana (2017)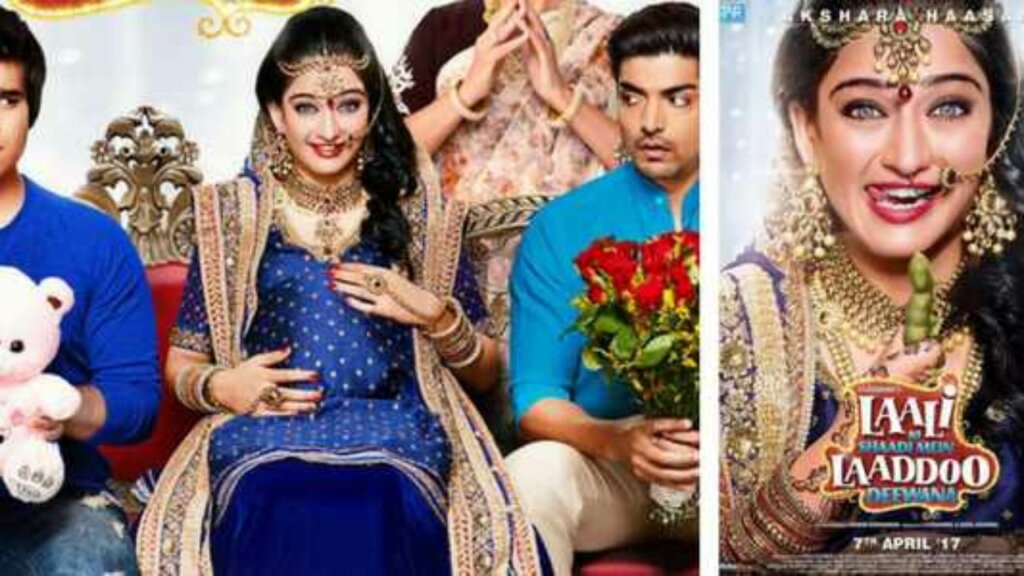 Stars: Gurmeet Choudhary, Bharat Dungrani, Akshara Haasan
Review: The film teaser, the poster of a pregnant bride and two grooms reveal the fascinating quirkiness of the film, yet the film is total bore. When bumping in the coffee shop, lead boy and girl encounter each other, how can one conceive at this moment about such a sort of repetitive and outdated scene!?? If you can't think better, so put this one behind. The parents of Vivaan Shah and Akshara Hasaan are an acting institute, but here all are as bland and annoying in locations as anyone might have been. Sanjay Mishra, at least by his improvisations and gestures, lets you happy. Except for Kavita Verma as Palak, the rest are somehow OK. She is especially poor.
37. Dulhan Wahi Jo Piya Man Bhaye (1977)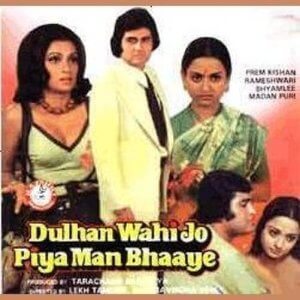 Stars: Rameshwari, Prem Krishan, Madan Puri
38. Tu Bal Bramhachari Main Hoon Kanya Kunwari (2003)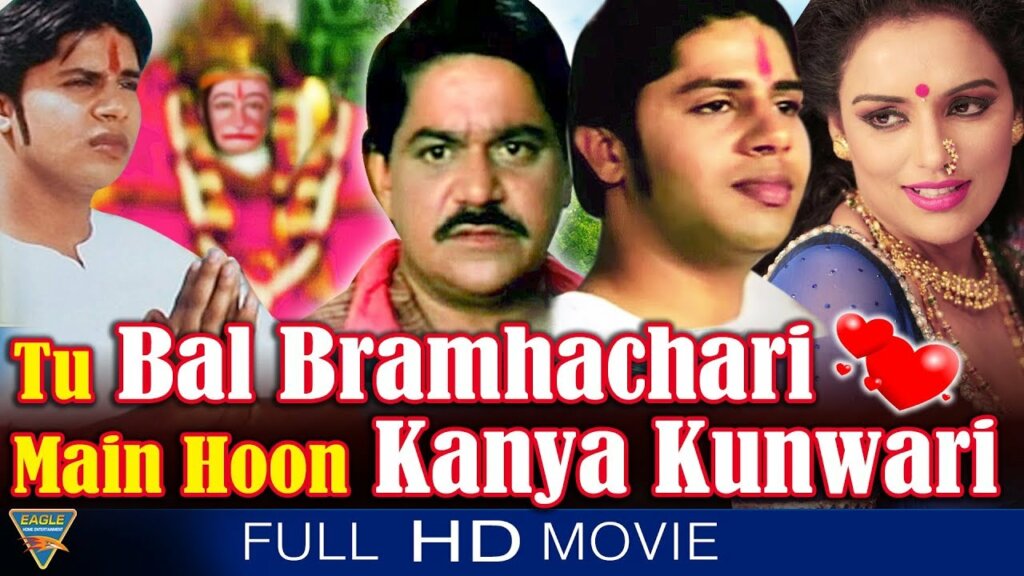 Stars: Sadashiv Amrapurkar, Laxmikant Berde, Inder Labana
39. Jal Bin Machhli Nritya Bin Bijli (1971)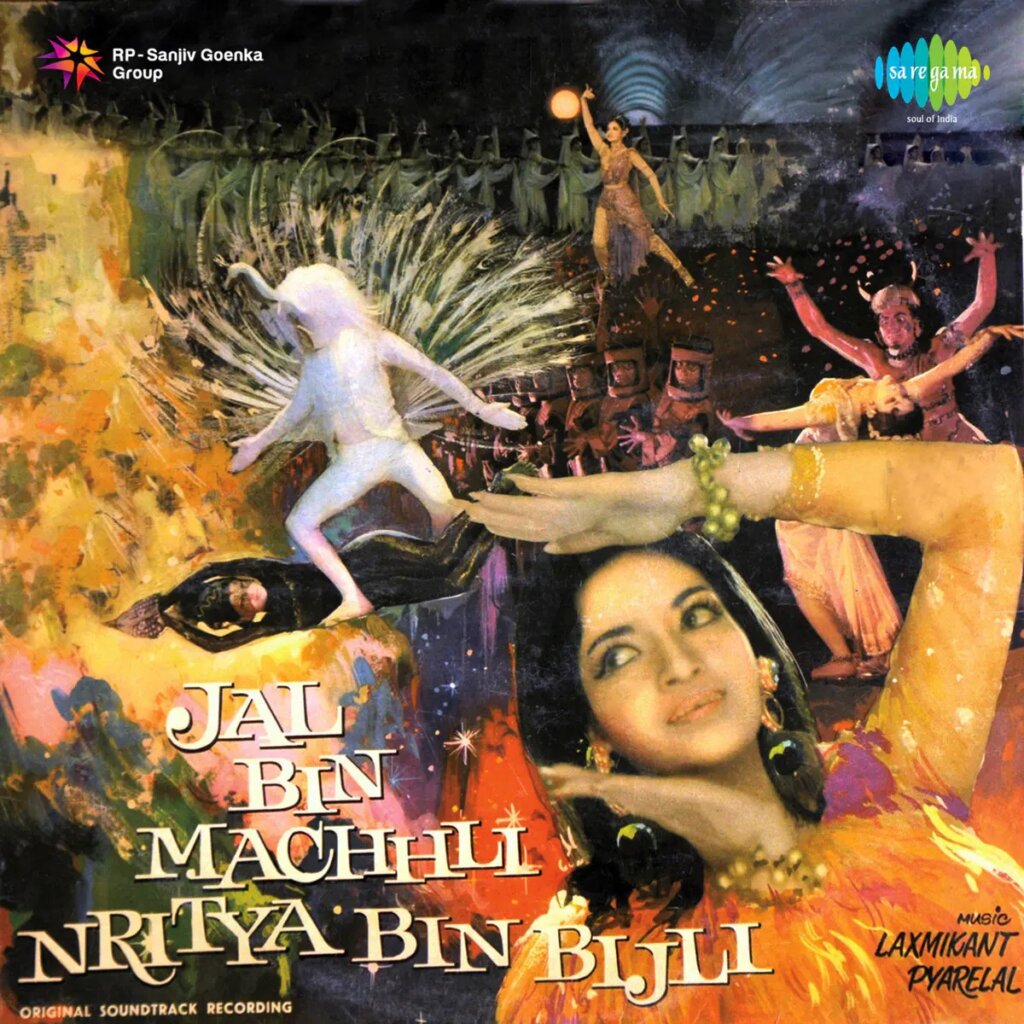 Stars: Sandhya, Vatsala Deshmukh, Iftekhar
Review: It's hard to imagine that this is a film by V Shantaram. When it was still the 'silent age' in India, in the late 20s, he had begun to produce film. This film was released in 1971. It is impossible to imagine that a single artist will learn so much over one lifetime of technique and execution. Perhaps the honesty and classical look of the film make it impossible for certain viewers to understand it, but it will be important in their lives for those who get addicted to it. I am sure V Shantaram would have been delighted, even though there were a few of them. Hats off to a fantastic athlete.
40. Shagird (2011)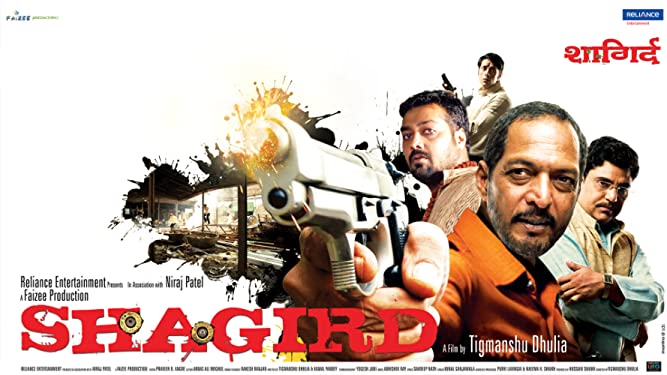 Stars: Nana Patekar, Mohit Ahlawat, Rimi Sen
Review: The film is dominated by numerous twists and turns, with Rimmi sen performing the part of a journalist. Throughout the movie, money plays a commanding role. Since all are grey shady everyday people, the movie is well crafted without any heroes or villains.
41. Kondura (1978)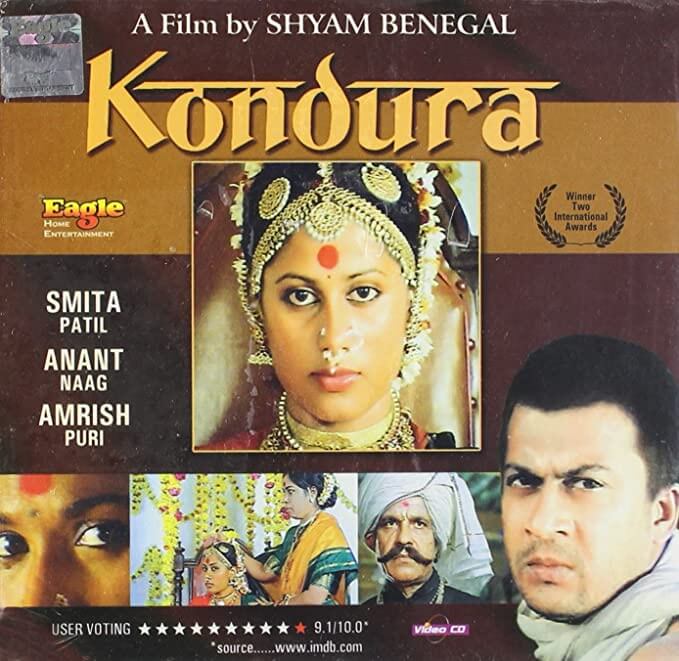 Stars: Anant Nag, Nirmala, Siddesh
42. Ghulam-e-Mustafa (1997)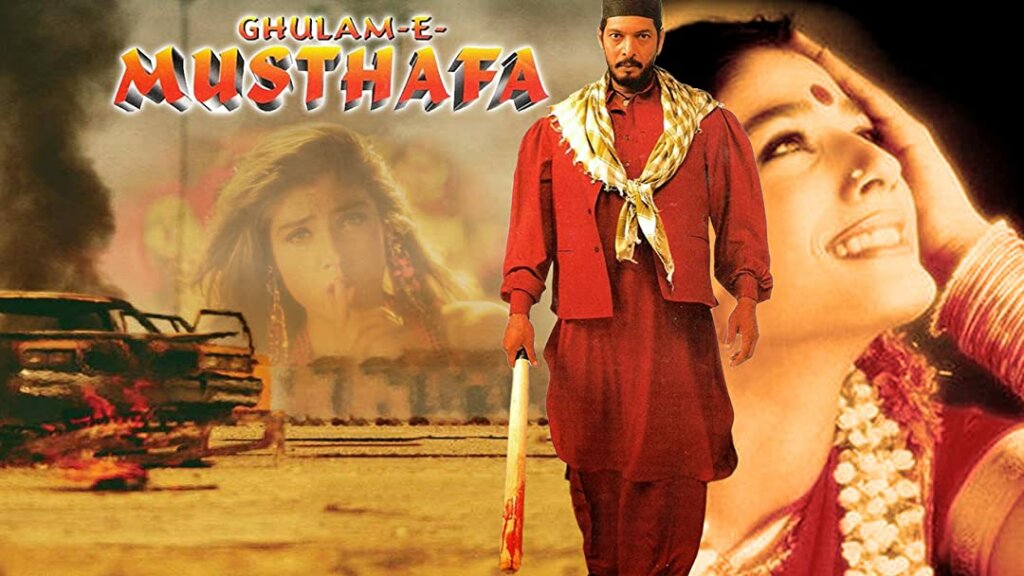 Stars: Nana Patekar, Raveena Tandon, Paresh Rawal
Review: Acting on the art of Nana is the most excellent thing – no one ever beats him. The songs are good, but in them they all have a small scale feel, the plot is good, some action scenes are cool, and so are the dialogues of Nana.
It's rare to locate a movie like this these days.
43. Sikandar E Azam (1965)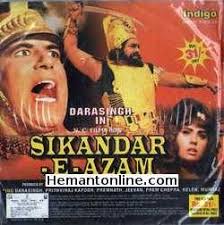 Stars: Prithviraj Kapoor, Dara Singh, Mumtaz
44. Stanely ka Dabba (2011)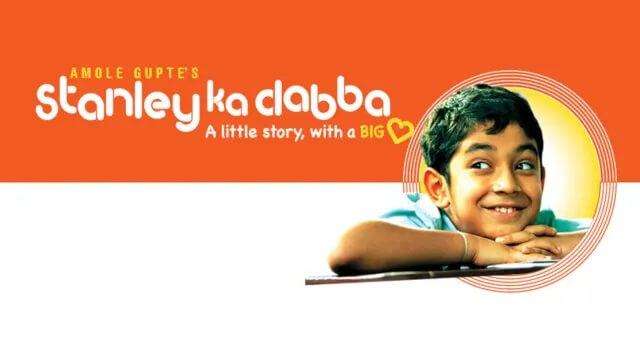 Stars: Partho A. Gupte, Numaan Sheikh, Abhishek Reddy
Review: Stanley Ka Dabba is the Jewel for a movie. Amole Gupte, Writer-Producer-Director-Actor-Cinematographer, produces a film that is soft, simple, and seamless. They don't have superstars, they don't have chart-buster albums, they don't have beautiful places to boast about….but what they've got… is a huge core! 'Stanley Ka Dabba' is one of the best films in the last 5 years in general, as it has a tale to tell, which is plain, smooth, and also quite interesting. This One, don't forget it!
45. Meena Kumari Ki Amar Kahani (1981)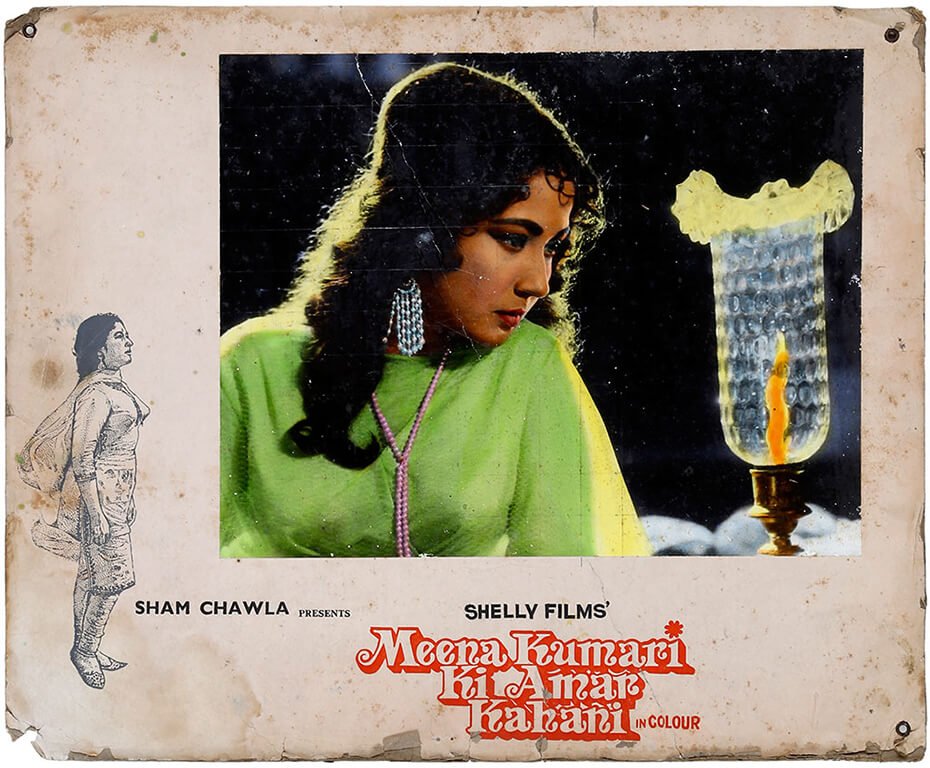 Stars: Dolly, Sona Mastan Mirza, Bharat Bhushan
46. Pyar Karne Wale Kabhi Kam Na Honge (1995)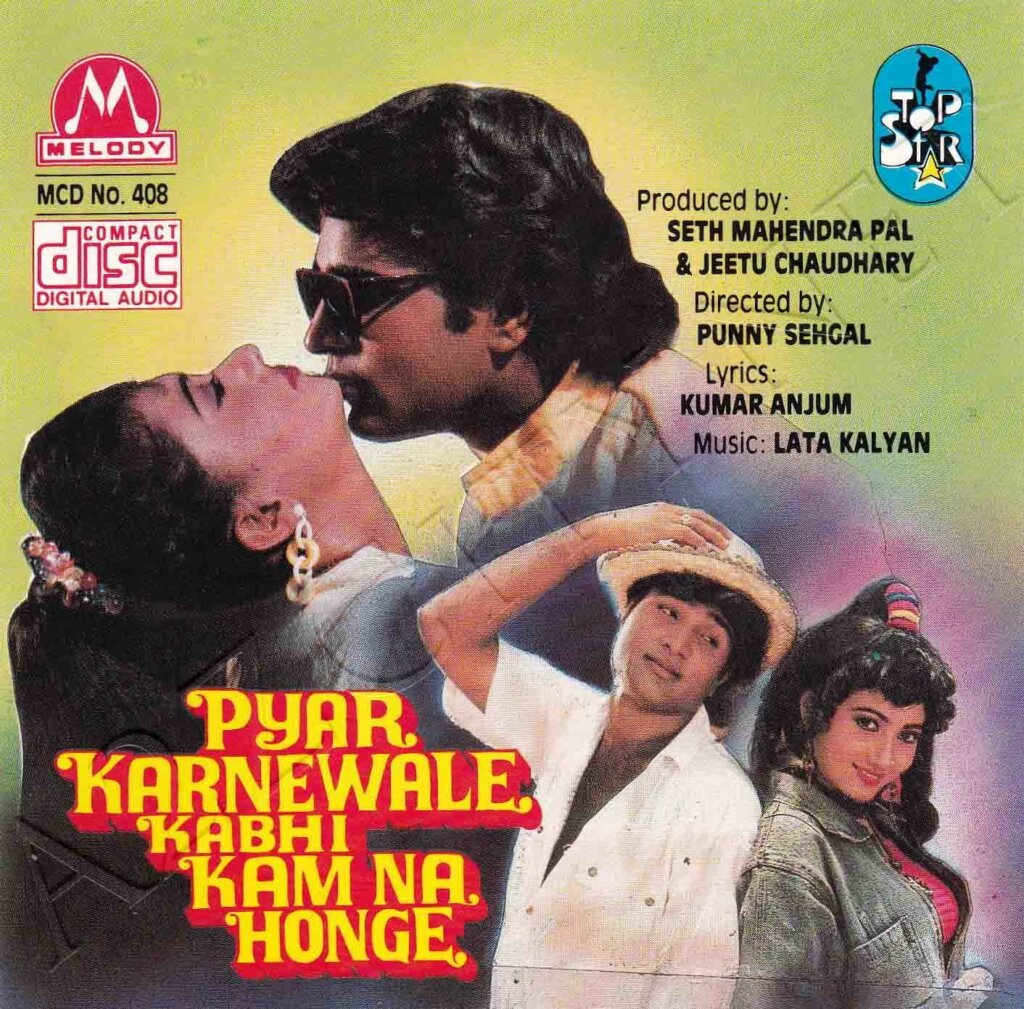 Stars: Sajaan, Rooplata, Rocky
47. Teri Mang Sitaron Se Bhar Doon (1982)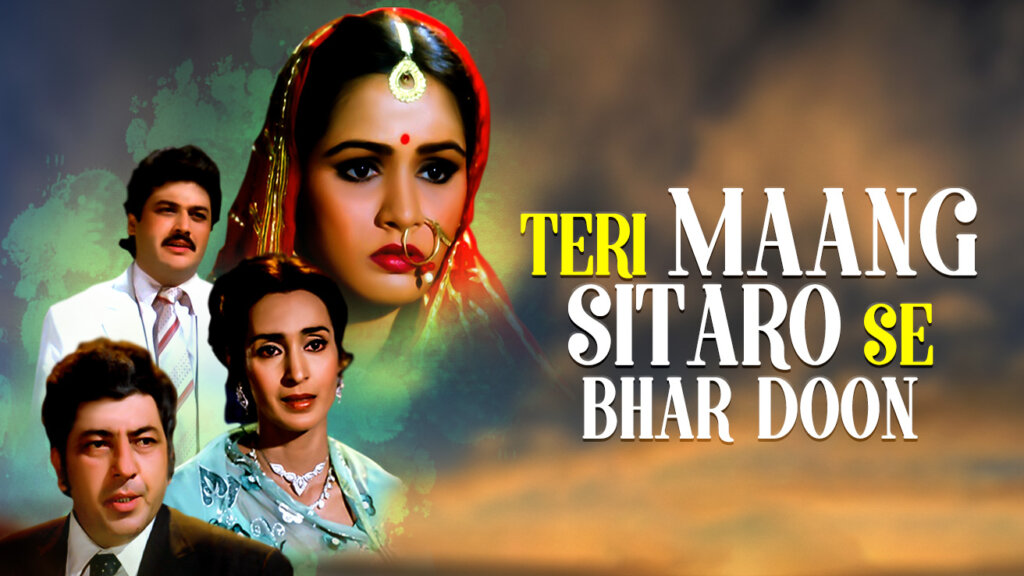 Stars: Nutan, Padmini Kolhapure, Raj Kiran
48. Balwinder Singh Famous Ho Gaya (2014)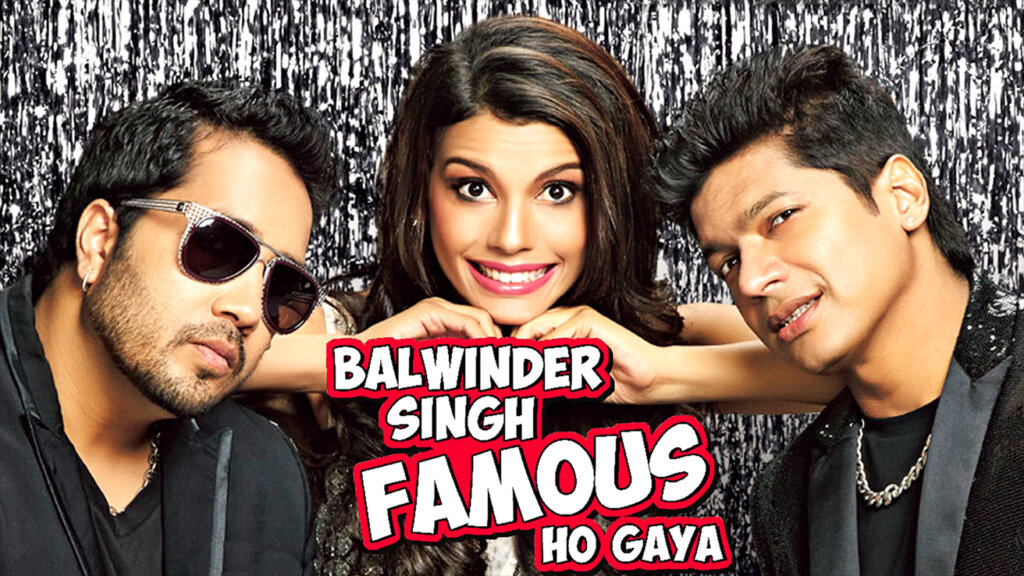 Stars:Shaan, Gabriela Bertante, Mikhill Chandiramani, Mika Singh
49. Kuku Mathur Ki Jhand Ho Gayi (2014)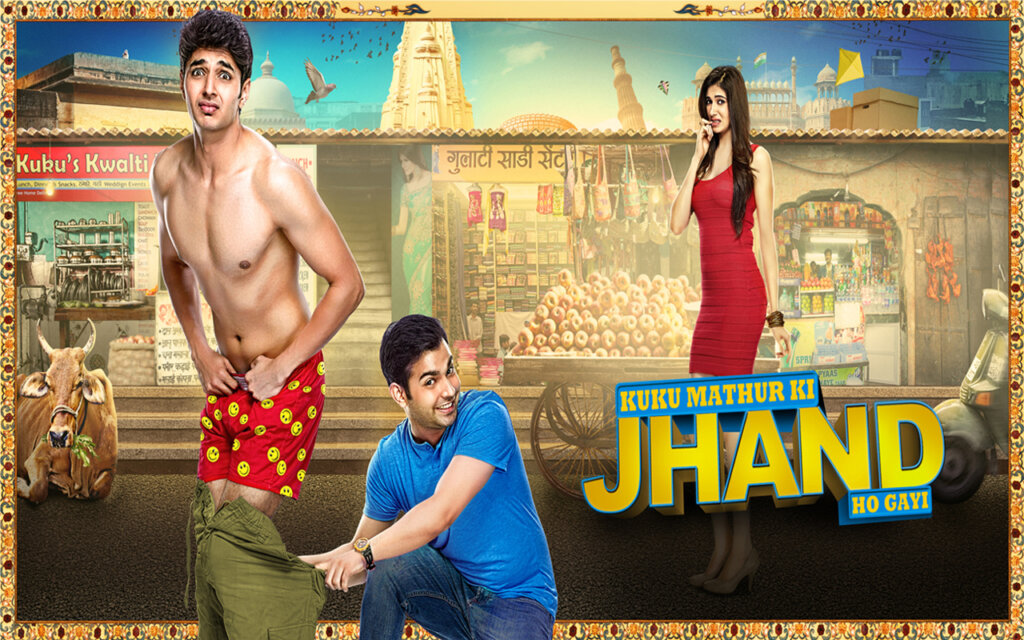 Stars: Siddharth Gupta, Simran Kaur Mundi, Somesh Agarwal
50. My Name Is Anthony Gonsalves (2008)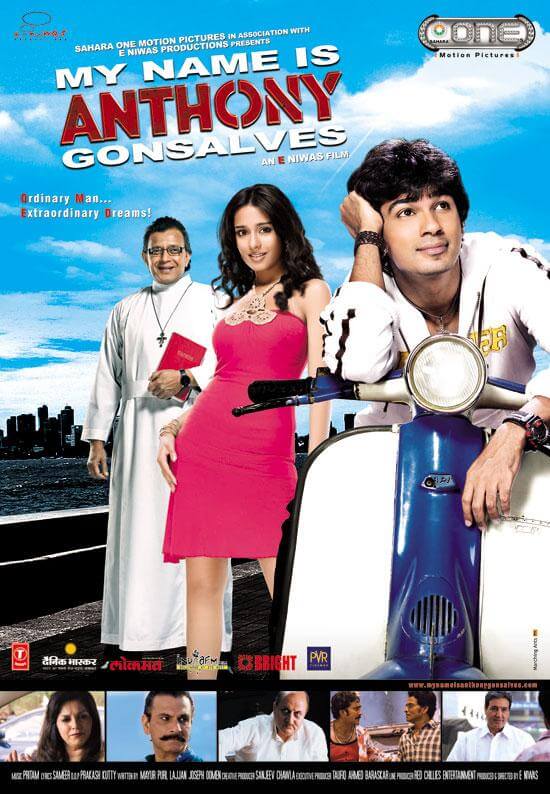 Stars: Nikhil Dwivedi, Amrita Rao, Mithun Chakraborty
Review: 'My Name Is Anthony Gonsalves' is an ordinary entertainer from E Niwas who tanked at the box office. The movie is just about all right. Nikhil Diwedi is making a really successful debut here. He's fine, and in Bollywood, he definitely has a future. Amrita Rao gets a job that provides her with zero. As a father, Mithunda is marvellous. Anupam Kher is sophisticated. Pawan Malhotra is phenomenal. Mukesh Tiwari and Pandey's Dayashankar are fine. There is a lot of grooming needed for Javed Shiekh. There is first-rate Saurabh Shukla. Anil Kapoor in an enthusiastic cameo appearance, Priyanka Chopra looks hot in a cameo as well. 'My Name Is Anthony Gonsalves' is a one-time w
25 2020 latest movie list for dumb charades
1. Kaanchli Life in a Slough (2020)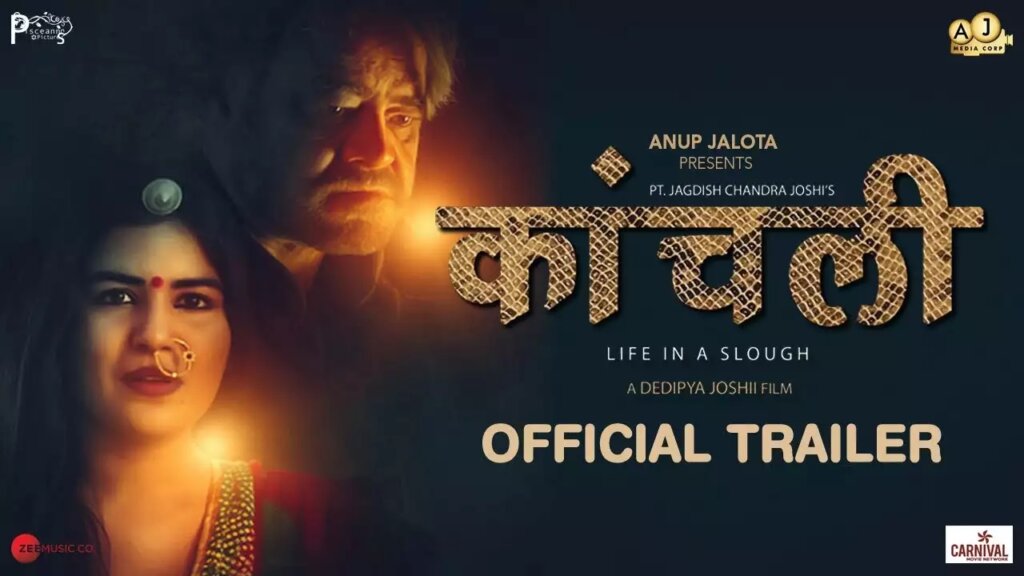 Stars: Sanjay Mishra, Shikha Malhotra, Nareshpal Singh Chouhan
Review: Kaanchli is the tale in which we find out how a woman has been tied under the custom of law by culture. The saga of her getting released from the shell of this serpent is Kaanchli. Vijaydan Detha, whose tale is focused on Kaanchli, is a renowned folklorist in the region, and the path is amazing. It produces really pretty scenes for shooting. The mixture of editing and sound would be up to the mark. Sanjay Mishra has little harm in acting when he speaks to the actors. The responsibility has been treated well by the film's lead actress, who has the pressure of the entire movie on her hands. It is also outstanding for the rest of the artist. The plot is backed by Tsong and BGM. In complete, thank you to the Kaanchli producers for creating such an eye-opening film.
2. Shukranu (2020)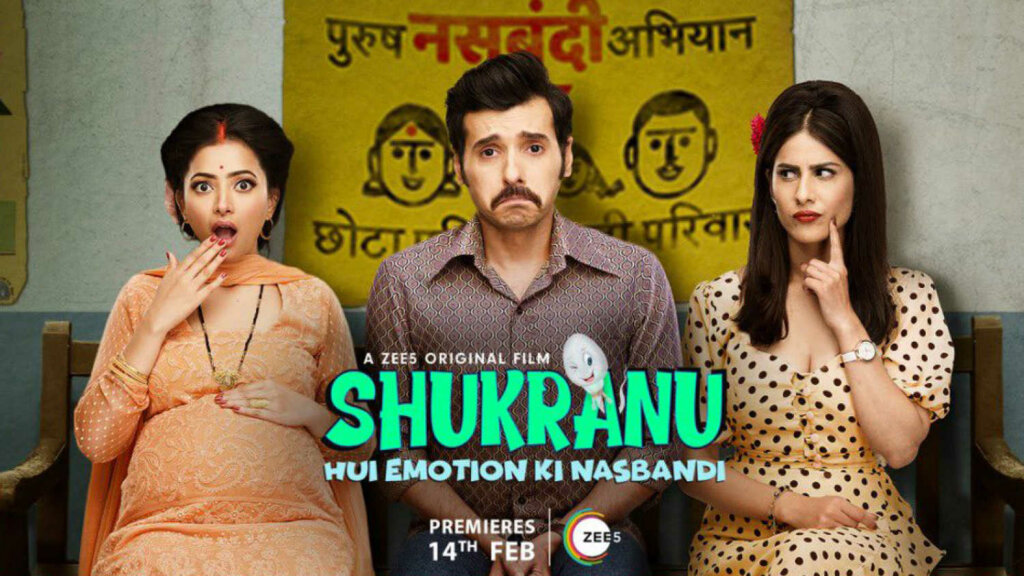 Stars: Divyendu Sharma, Shweta Basu Prasad, Sheetal Thakur
Review: I have really enjoyed this movie. Acting, storyline, costume, special effect all are very fantastic. The comic part is really awesome even the placement of the first song sung by Kailash Kher don't stop to laugh.
3. The Hundred Bucks (2020)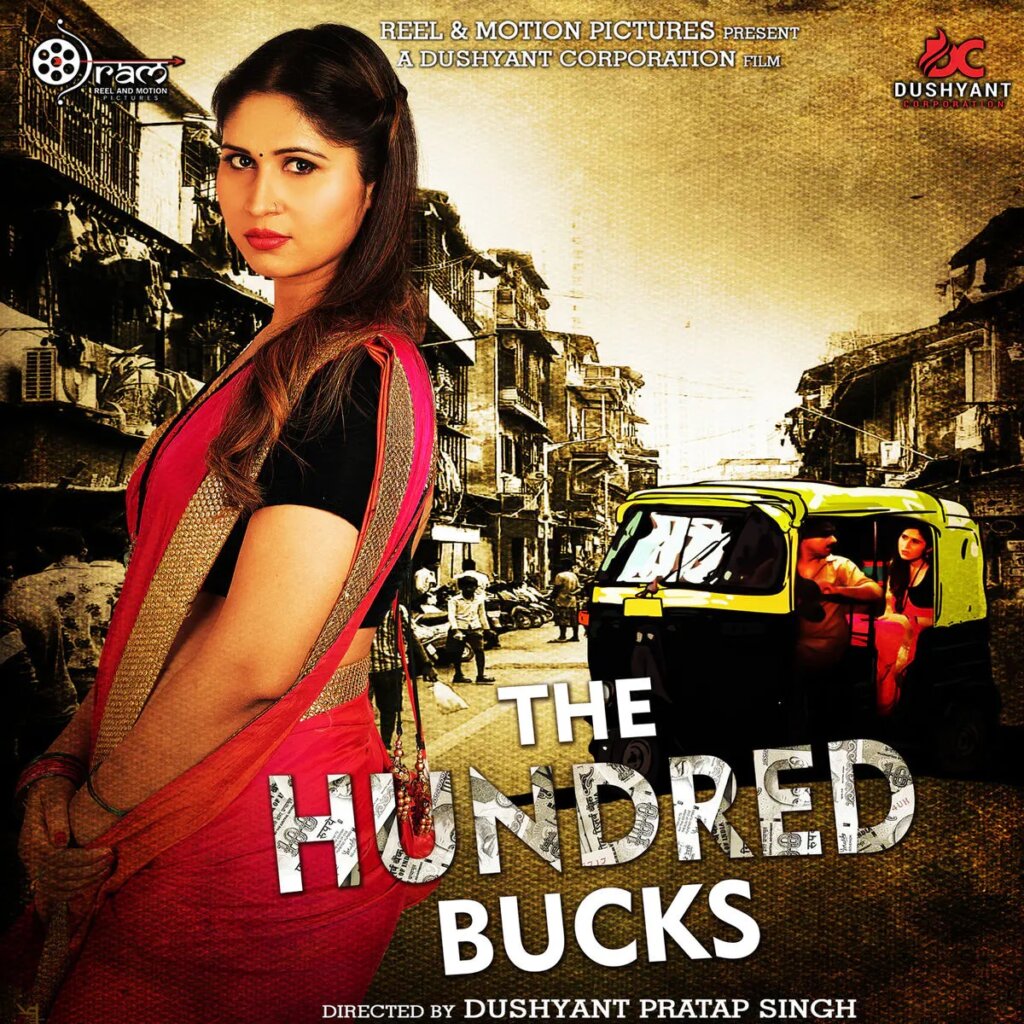 Stars: Kavita Tripathi, Rajesh Mishra, Dinesh Bawara
4. Shubh Mangal Zyada Saavdhan (2020)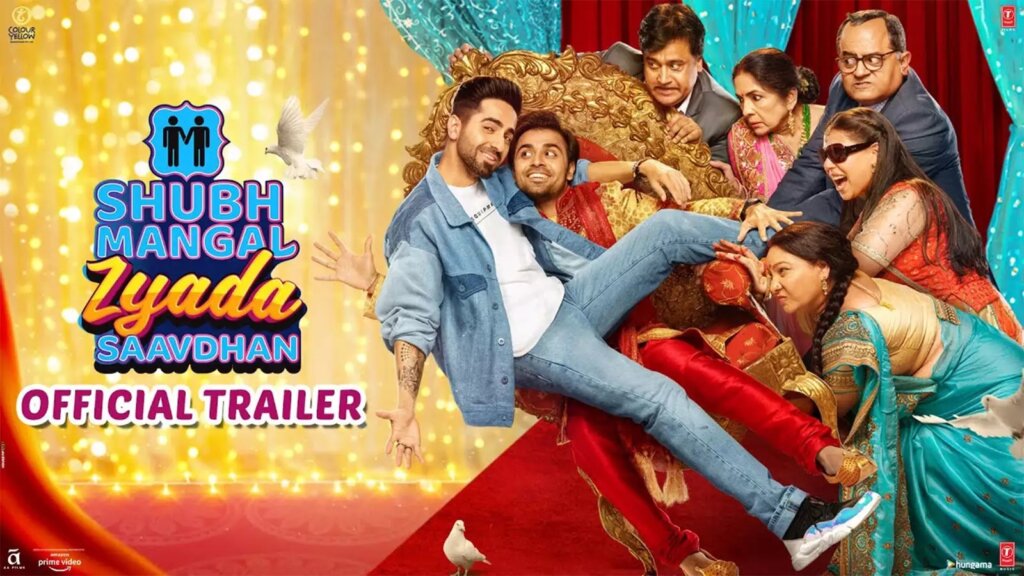 Stars: Ayushmann Khurrana, Jitendra Kumar, Gajraj Rao
Review: A love storey on a bold subject which should have been a path breaking movie turns out to be a damp squib unfortunately… Too bad!! Even though the film boasts of a stellar cast, none of them are able to do justice to their roles due to the weak script. Very few moments where u actually feel like laughing. Ayushman, as I had said in my last review needs to do something new. Doing the same thing time and again is not going to help. A fine opportunity wasted by the makers.
5. Guns of Banaras (2020)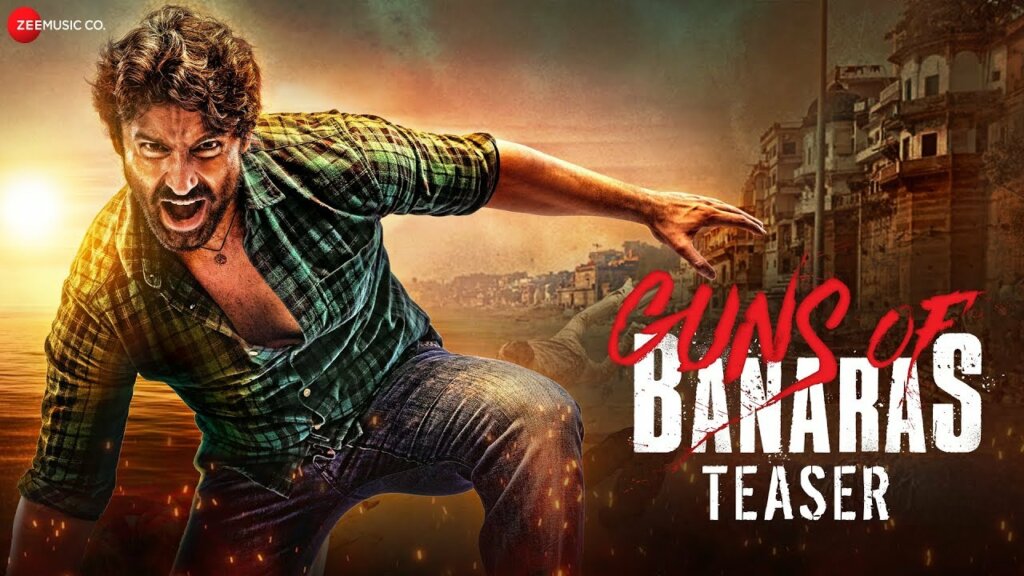 Stars: Karann Nathh, Nathalia Kaur, Ganesh Venkatraman
Review: Just watched. Whole time I was feeling it like seeing old Bollywood movies in late 80 and then 90s. However it is good movie different from recent Bollywood pop corn type stupid movies. Most of times storey sticks with real life situations. This is good thing about movie. Songs are footsteping. City of Banaras is well captured with camera. It is good to sée veteran actors like Vinod Khanna, Zarina Wahab, Mohan Agashe, Tej Sapru and Shipa Shirodkar. Fresh faces of hero, heroine and villian definitely gives you reilef from routine Bollywood boring faces. Good attempt to see a real storey line movie after long time in Bollywood. Once time watchable. You can take a chance.
6. Thappad (2020)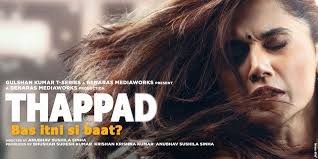 Stars: Taapsee Pannu, Pavail Gulati, Kumud Mishra
Review: "Thappad"is an excellent movie with everything great about it. Everyone's acting ranged from above average to brilliant with Tapsee Pannu and her husband being particularly special. The dialogue writer of this movie in my opinion was the true star as his/her dialogues were very hard hitting and hit the nail on the head at all times.
7. O Pushpa I Hate Tears
Mrs. Serial Killer
What Are the Odds
Chintu Ka Birthday
Chaman Bahaar
Khaali Peeli
London Confidential
Dolly Kitty Aur Woh Chamakte Sitare
Halahal
Bahut Hua Samman
Pepper Chicken
Ginny Weds Sunny
Kaali Khuhi
Anwar Ka Ajab Kissa
Suraj Pe Mangal Bhari
Namumkin Tere Bin Jeena
Eeb Allay Ooo!
Indoo Ki Jawani
Unpaused
Shakeela
AK vs AK
Also read: Dabboo Ratnani's 2020 pdf Full Calendar Pictures
25 2019 latest movie list for dumb charades
Good Newwz
Mission Mangal
Housefull 4
Gully Boy
Salt Bridge
Evening Shadows
Why Cheat India
The Accidental Prime Minister
Fraud Saiyaan
Bombairiya
Rangeela Raja
The Fakir of Venice
Amavas
Dosti Ke Side Effects
Goopi Gawaiya Bagha Bajaiya
Sonchiriya
Risknamaa
Mere Pyare Prime Minister
Mard Ko Dard Nahi Hota
Gone Kesh
Albert Pinto Ko Gussa Kyun Aata Hai?
Good Newwz
Mission Mangal
Housefull 4
Gully Boy
Salt Bridge
Evening Shadows
Why Cheat India
The Accidental Prime Minister
Fraud Saiyaan
Bombairiya
Rangeela Raja
The Fakir of Venice
Amavas
Dosti Ke Side Effects
Goopi Gawaiya Bagha Bajaiya
Sonchiriya
Risknamaa
Mere Pyare Prime Minister
Mard Ko Dard Nahi Hota
Gone Kesh
Albert Pinto Ko Gussa Kyun Aata Hai?
Jai Chhathi Maa
Romeo Akbar Walter
De De Pyaar De
Kissebaaz
Barot House
The Sky Is Pink
Chappad Phaad Ke
25 2018 latest movie list for dumb charade
Mukkabaaz
Kaalakaandi
Union Leader
Love per Square Foot
Pad Man
Vodka Diaries
Sonu Ke Titu Ki Sweety
Dil Juunglee
Hichki
Shaadi Teri Bajayenge Hum Band
Nanu Ki Jaanu
Meri Nimmo
Daas Dev
Khajoor Pe Atke
Lust Stories
Brij Mohan Amar Rahe!
Laxmi and Tikli Bomb
Saheb, Biwi Aur Gangster 3
When Obama Loved Osama
Happy Phirr Bhag Jayegi
Halkaa
Once Again
Sui Dhaaga
Pataakha
Batti Gul Meter Chalu
Andhadhun
Helicopter Eela
Thugs of Hindostan
Bhaiaji Superhit
25 2017 latest movie list for dumb charades
Haraamkhor
Ok Jaanu
Coffee with D
Raees
Hind Ka Napak Ko Jawab: MSG Lion Heart 2
Anaarkali of Aarah
Jolly LLB 2
U, Me Aur Ghar
Running Shaadi
Rangoon
Wedding Anniversary
Mona Darling
Jeena Isi Ka Naam Hai
Trapped
Anaarkali of Aarah
Laali Ki Shaadi Mein Laaddoo Deewana
Ek Thi Rani Aisi Bhi
Ajab Singh Ki Gajab Kahani
Hindi Medium
Sweetiee Weds NRI
Bachche Kachche Sachche
Ek Haseena Thi Ek Deewana Tha
Behen Hogi Teri
Lipstick Under My Burkha
Jab Harry Met Sejal
Toilet: Ek Prem Katha
Babumoshai Bandookbaaz
Shubh Mangal Saavdhan
Bareilly Ki Barfi
Lucknow Central
Newton
Patel Ki Punjabi Shaadi
New bollywood movies for dumb charades
Nail Polish
Ramprasad Ki Tehrvi
Kaagaz
12 'O' Clock
Tribhanga
Madam Chief Minister
Maasaab
Aadhaar
Tuesdays And Fridays
Sandeep Aur Pinky Faraar
The Girl on the Train
Koi Jaane Naa
No Means No
Bell Bottom
14 Phere
Atrangi Re
Sharmaji Namkeen
Laal Singh Chaddha